Services Apotheek Seinpost
Welcome to 'Apotheek Seinpost'. We are open from Monday till Friday from 8 am to 6 pm.
If you have any questions about prescription or OTC medicine or about skin care products, you are welcome to come to our pharmacy (Badhuisweg 74) or email us at apotheekseinpost@ezorg.nl
Do you have a prescription? You can pass by at the pharmacy so we can deliver the medicine which we have in stock to you directly. The next day you will receive a message when the rest of your order is ready. It is also possible to email the prescription. Everything will be ready for you to pick up the next day or we deliver it for free at your home or workplace. The cost of the medicine will be directly declared at your insurance. Do you have a medicine or product which is not covered? We can send you a monthly notification of the costs and collect it automatically.
Refill service
For the medicines you use chronic, we have a refill service.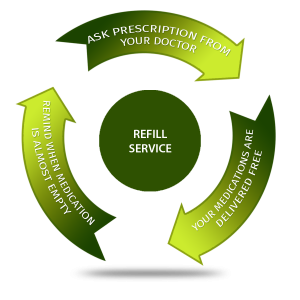 When you find it difficult to order your prescription and medication on time,
we will take care of these concerns for you. We actively monitor your
medication stock and we will apply for the needed prescriptions.
We will prepare your medication for every 3 months and deliver this
by post at your home or at your workplace for your convenience.
The cost of this service is covered by the insurance and there will
be no additional sending fee.
Skin care
We specialize in skin care products, with well-known brands like La Roche-Posay and Vichy. Our assistants are glad to help you personally.
Contact information
Apotheek Seinpost
Badhuisweg 74
2587CL Den Haag
070 – 358 5534
www.apotheekseinpost.nl
apotheekseinpost@ezorg.nl